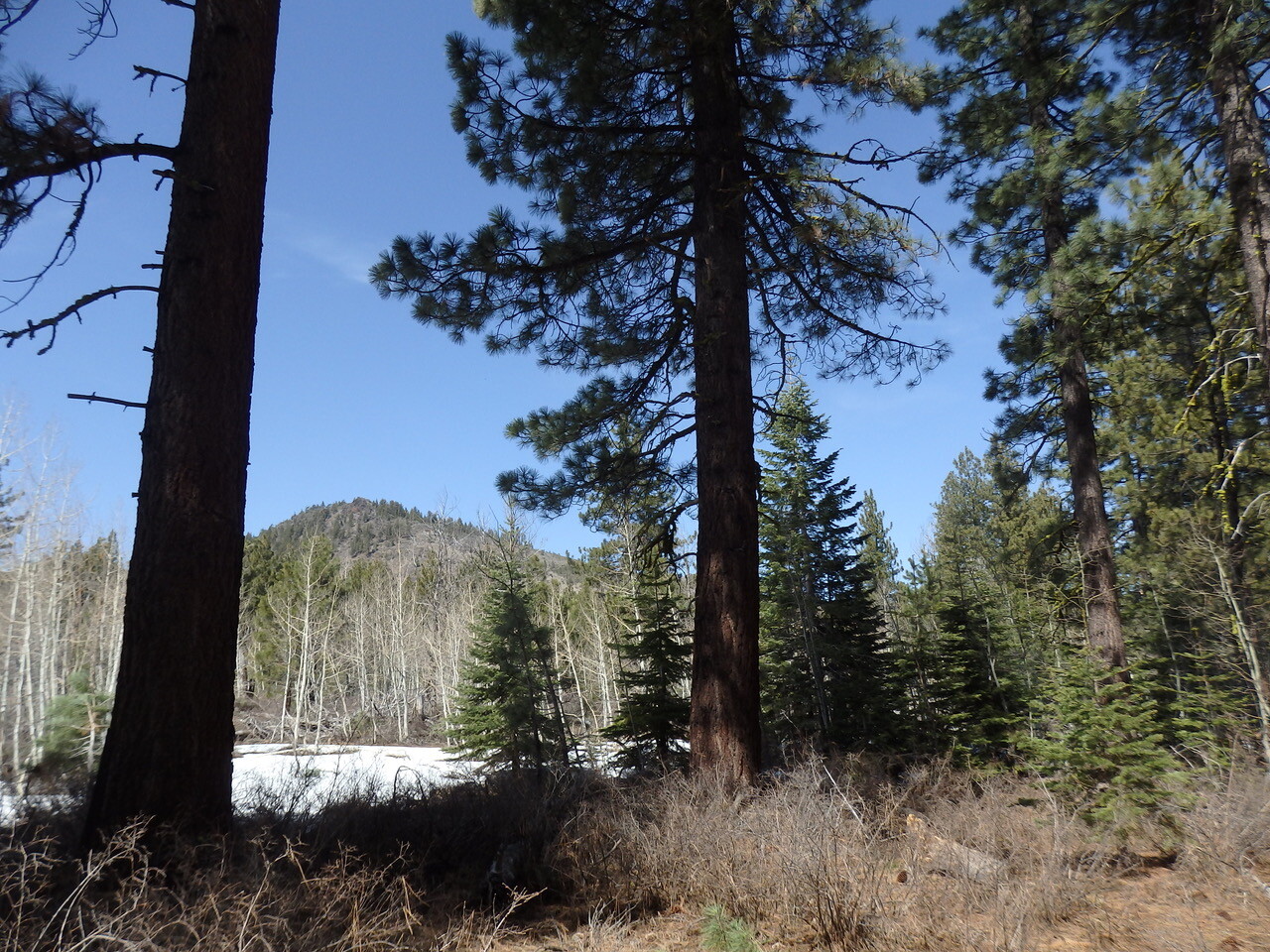 I drove up on Saturday to the area where the Forest Service wants to conduct "aspen restoration" operations as part of the
Mapes-Crocker Project
, joined by John P. of Plumas Forest Project and others. John had a diameter measurement tool that helped identify the size of trees in the area. The largest tree we measured was 48" diameter- most likely hundreds of years old.
This is a beautiful, sacred grove of large trees, larger than any grove I've seen anywhere in this area.
It is clear that the "project" has nothing to do with saving aspens, and is just a large timber grab. The Forest Service
proposes
clearcutting ALL trees within 150 feet of ANY aspen stem, and do not even specify in their plan
where
this will take place, so it opens up this whole area to older, and old growth logging.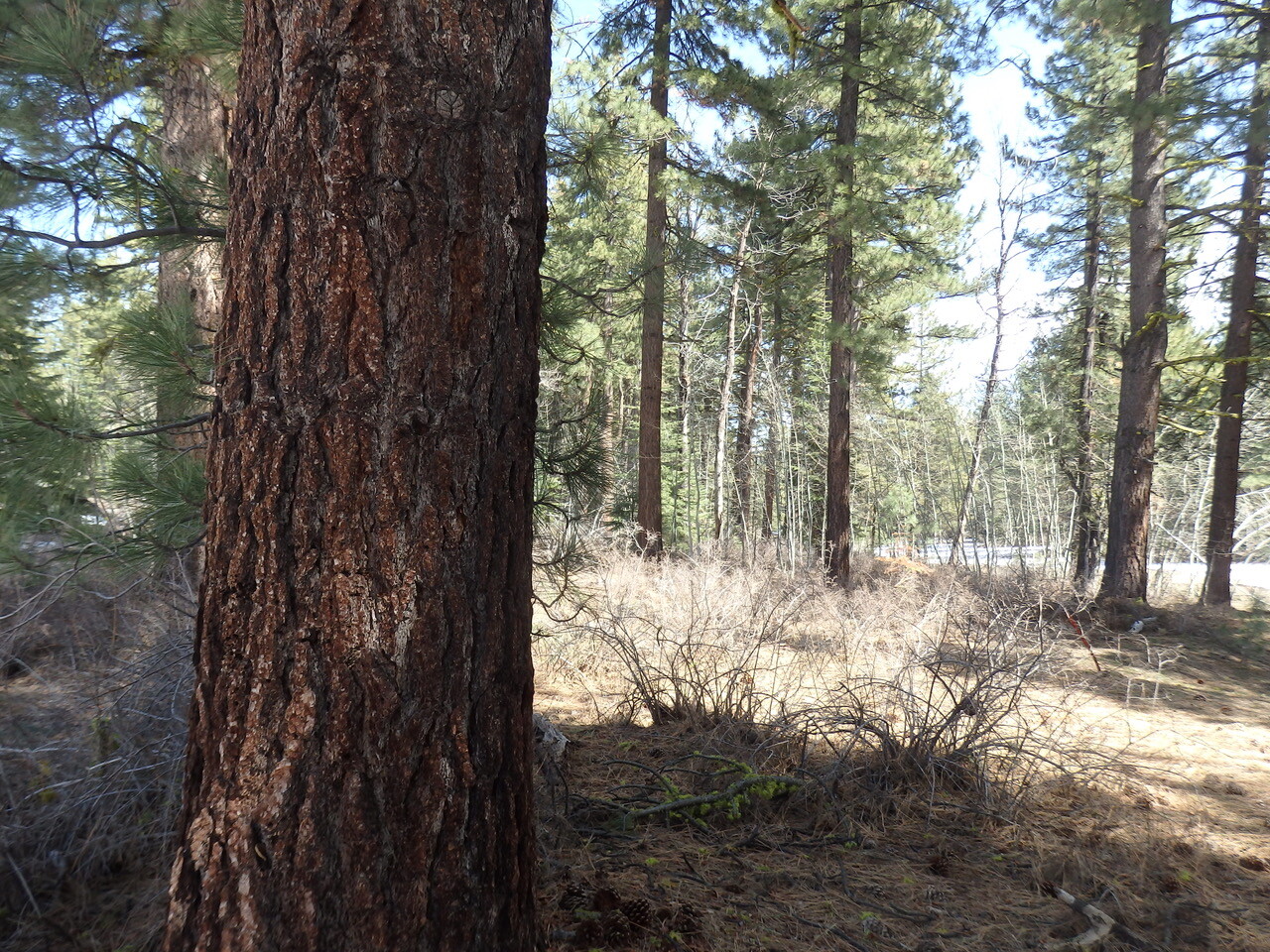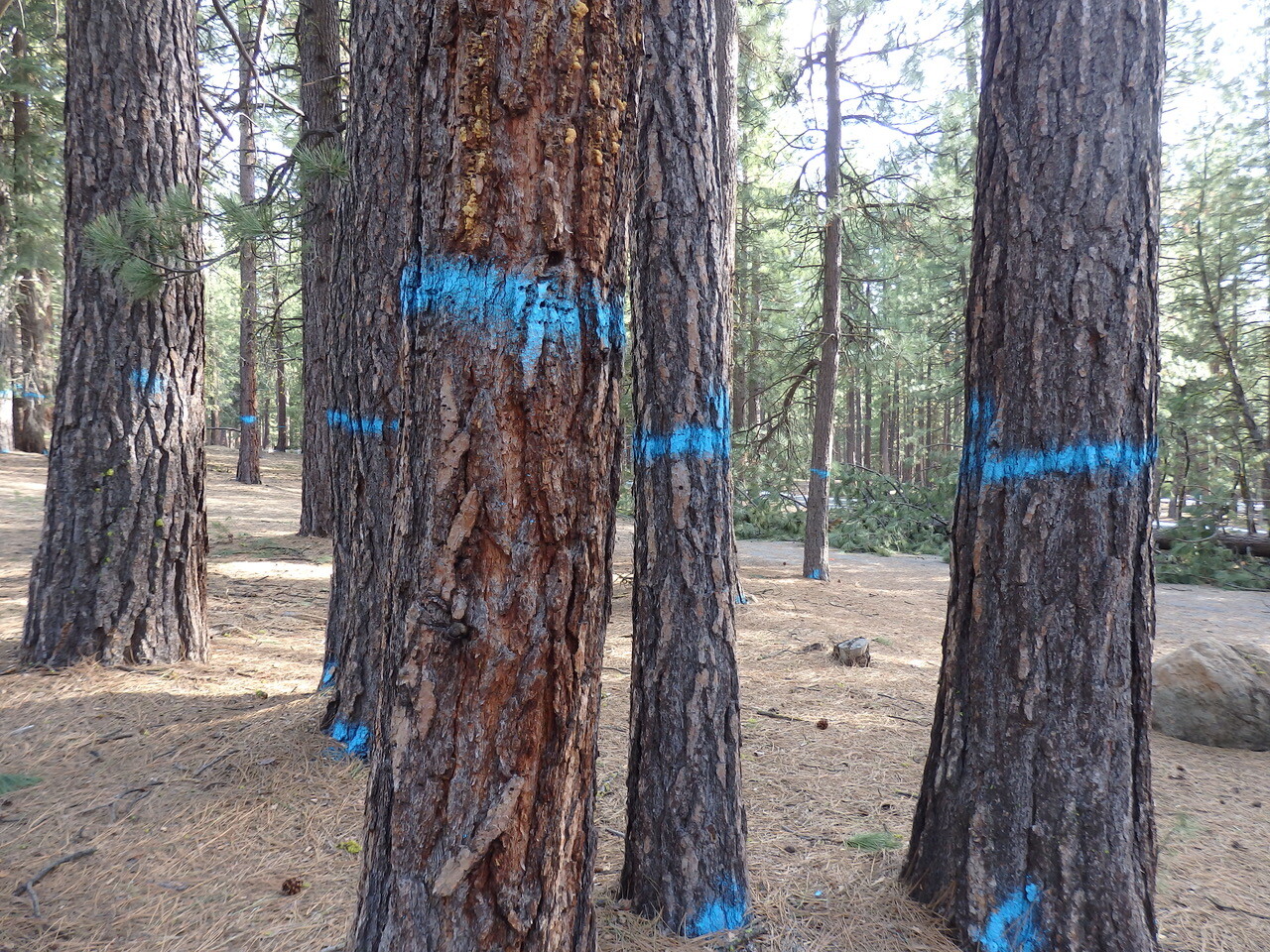 This plan would turn a large old sacred grove that retains moisture and resists fire into a dry wasteland *near clearcut* where many small trees would sprout up after the disturbance and w/ the new light and become kindling for the next large wildfire, doing the exact opposite to what the Forest Service is claiming. The large scar on the mountain adjacent to the grove (100 ft. fire break created last summer to try and block the Dixie from burning Portola) would not have been necessary had the Forest Service carried out underburns in this area that they have previously committed to.
The area around the Aspens could soon look like this, unless we take action to stop this harmful project.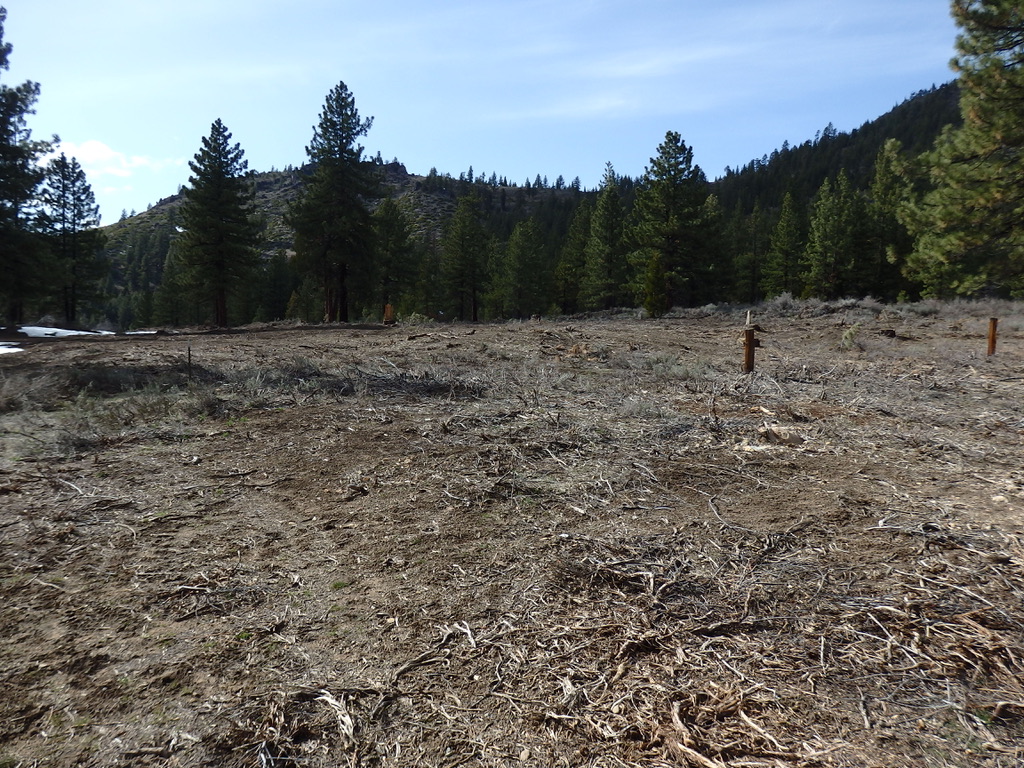 Contact the Forest Service now and urge them to adopt a hand thin/ underburn alternative for the whole mapes crocker area and leave ALL large conifers– including around aspens–  in place.
We are planning a free public tour of the area in the near future, so stay tuned to our website. Details to come. (April 16th tour postponed due to weather).

"Aspen restoration" areas marked in purple hash- old growth trees would be authorized to be taken in these areas: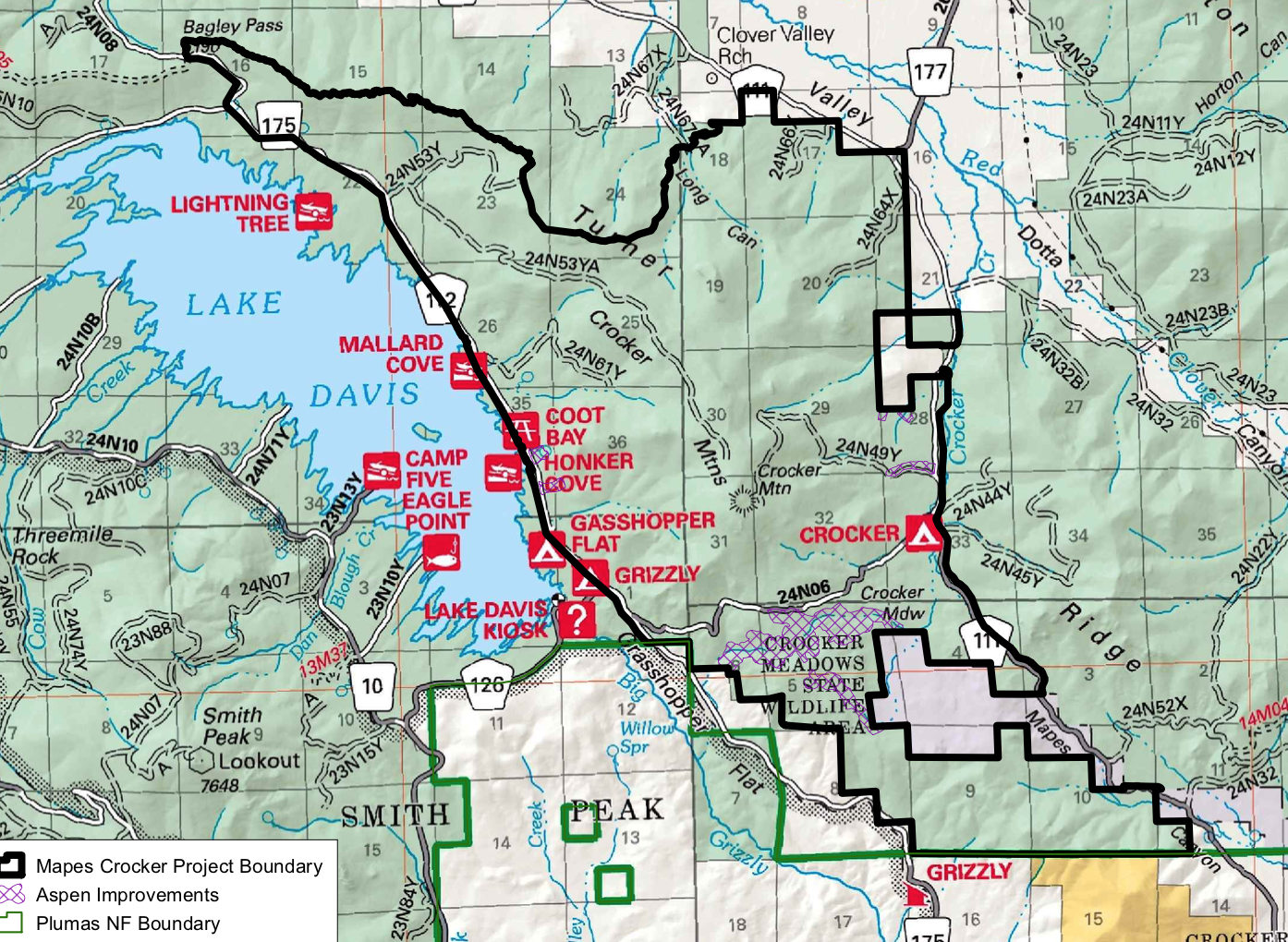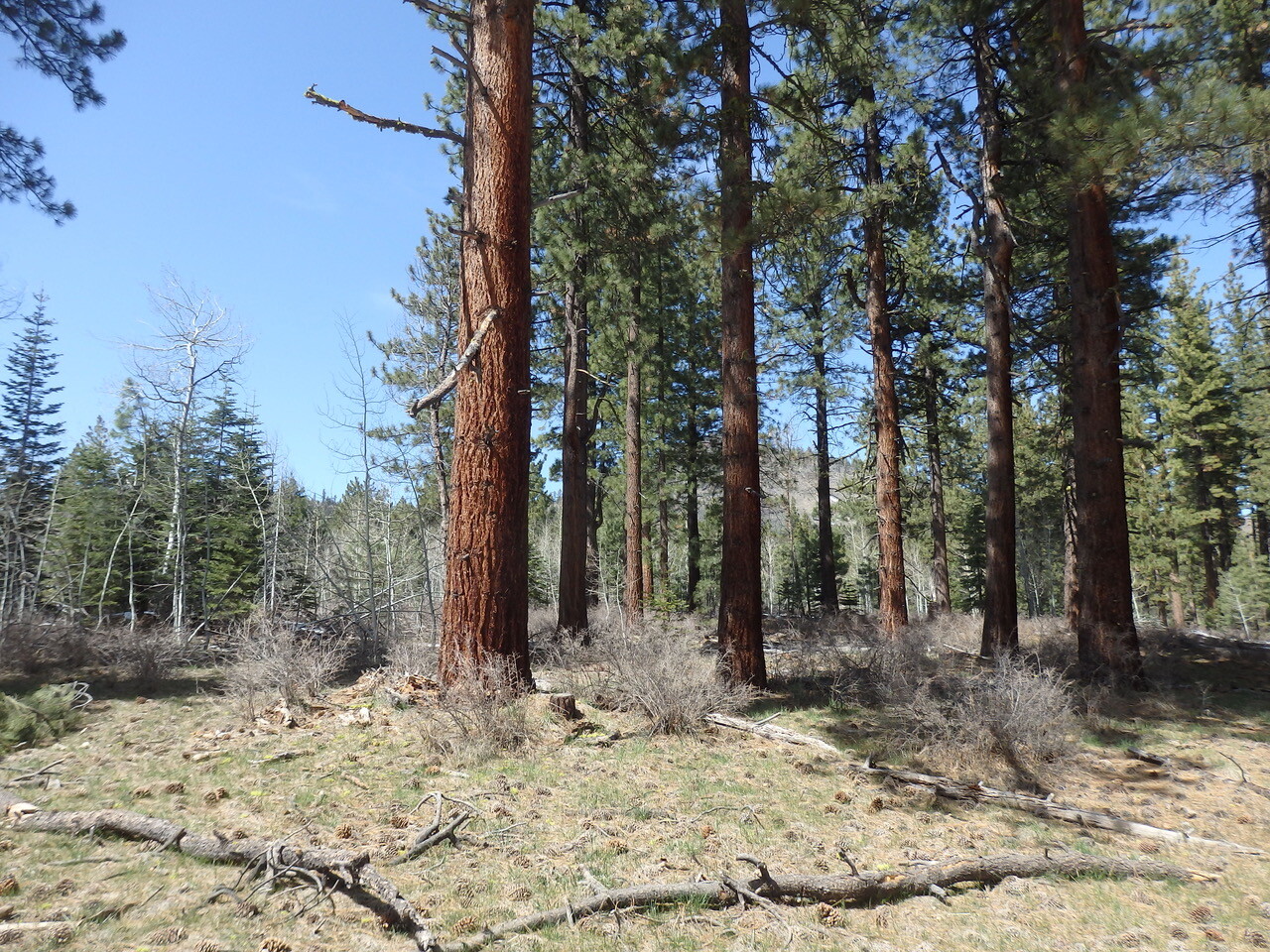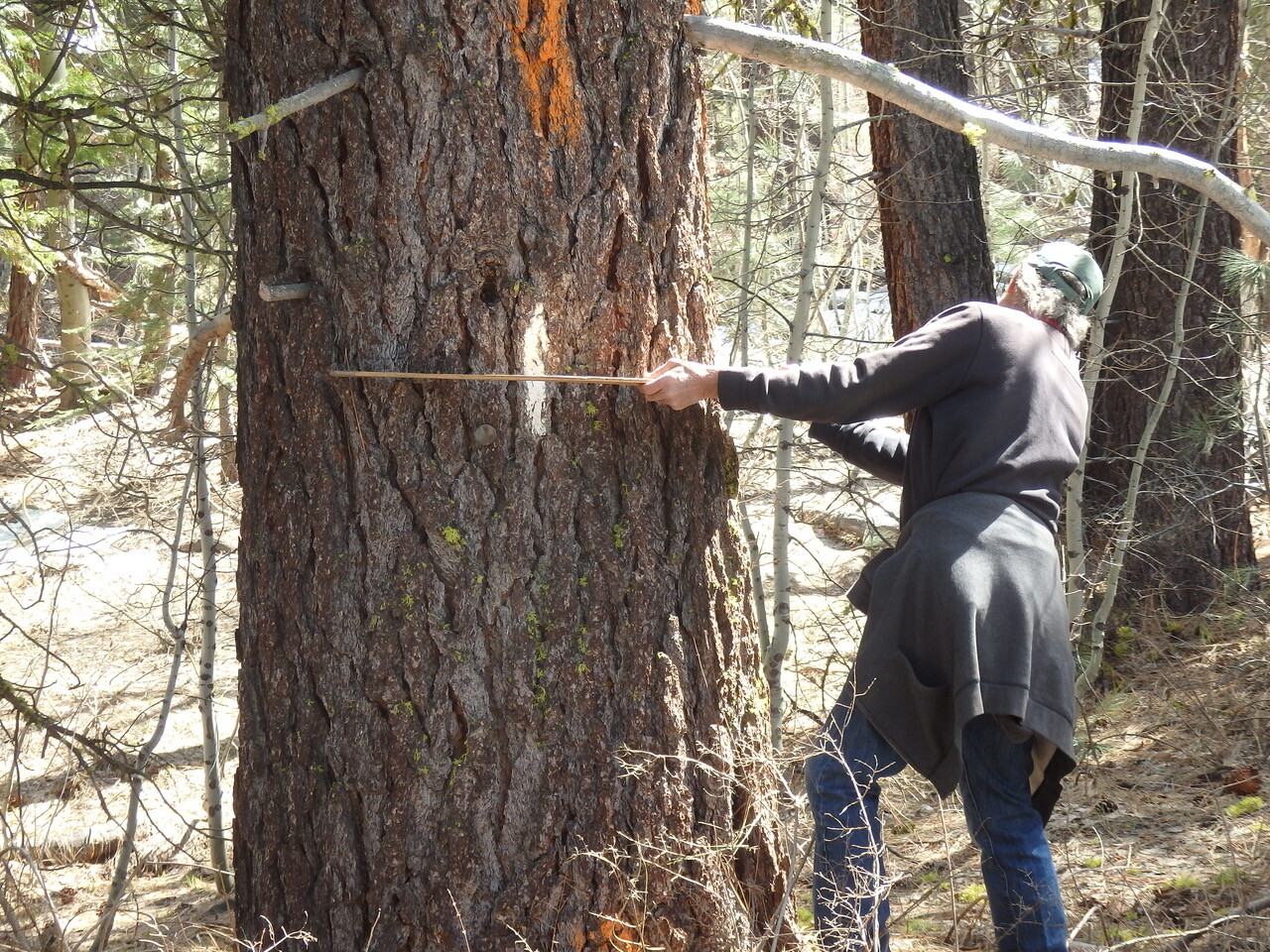 These aspens and conifers have coexisted for millions of years- if anything the large trees are providing a microclimate necessary for aspen flourishing.