Update June 17th, 2023: We e-mailed the Portola Mayor Bill Powers (twice) for answers to these questions below  but so far there has been no response….
These printed e-mails were handed inadvertently to an unnamed person by Perry Thompson of Hat Creek Construction over the last couple of weeks. That recipient scanned them, provided them to us, and we are providing them to the public.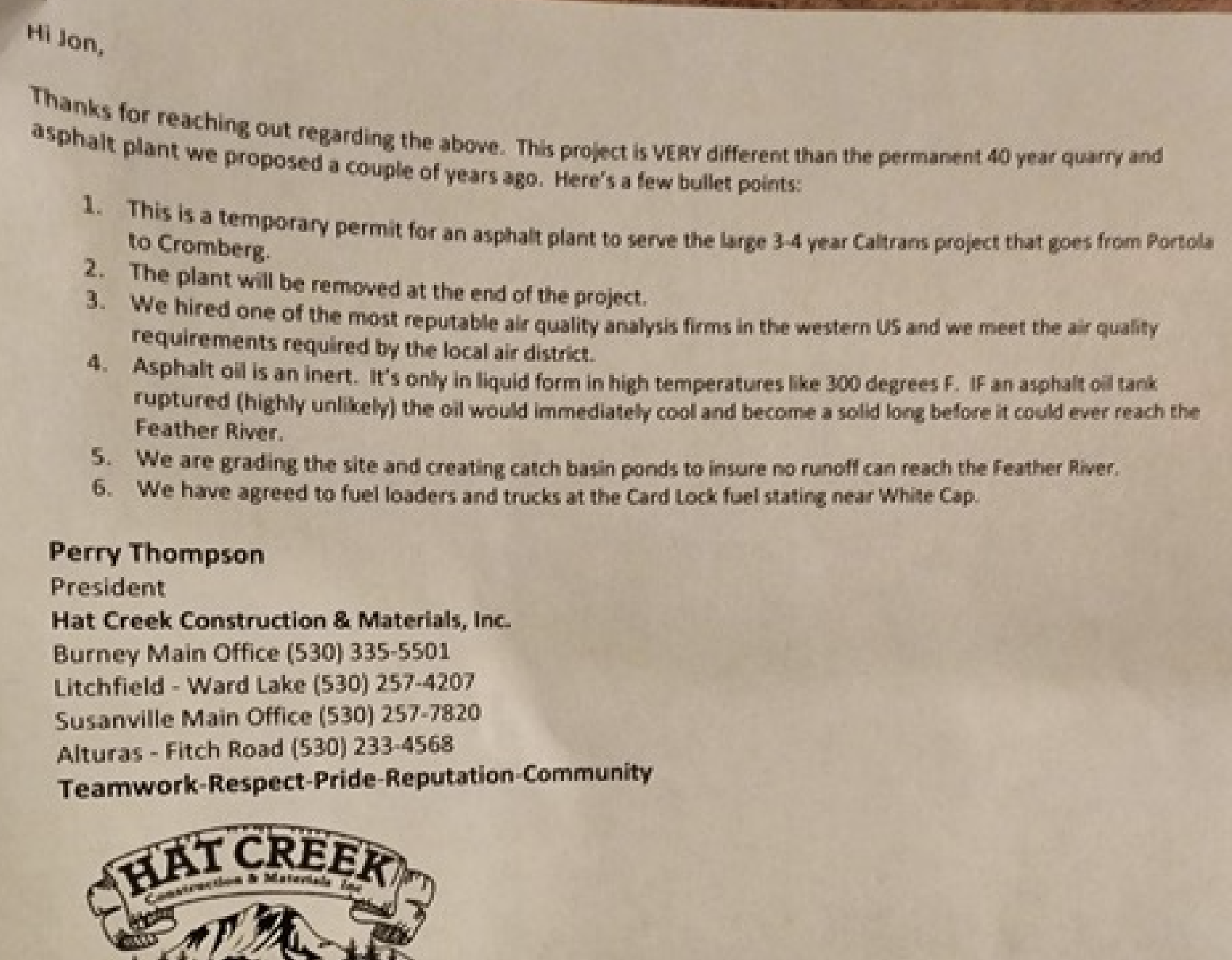 These e-mails raise some immediate questions:
1) Most importantly, why is Portola City Manager Jon Kennedy relaying the talking points Hat Creek is providing to him and actively supporting the asphalt plant, when the Portola City Council (who hired him and pay his $100K+ salary), has taken no public position on the project? Is this part of his city manager role, or something else?
2) Do the city council know about their city manager's activities in promoting the asphalt plant? The Brown Act requires public noticing of decisions and policies, and explicitly prohibits backroom deals.
3) Is Mr. Kennedy's compensation coming from other sources besides his city manager salary? What motivation is there for Mr. Kennedy to promote the plant?
4) The talking points contain many inaccuracies, as the permit for the plant would basically be unlimited in terms of operating hours and longevity, there has been no air district sign off, and the asphalt component is very similar to what was proposed in NE Portola two years ago that the council vehemently opposed. What has changed?