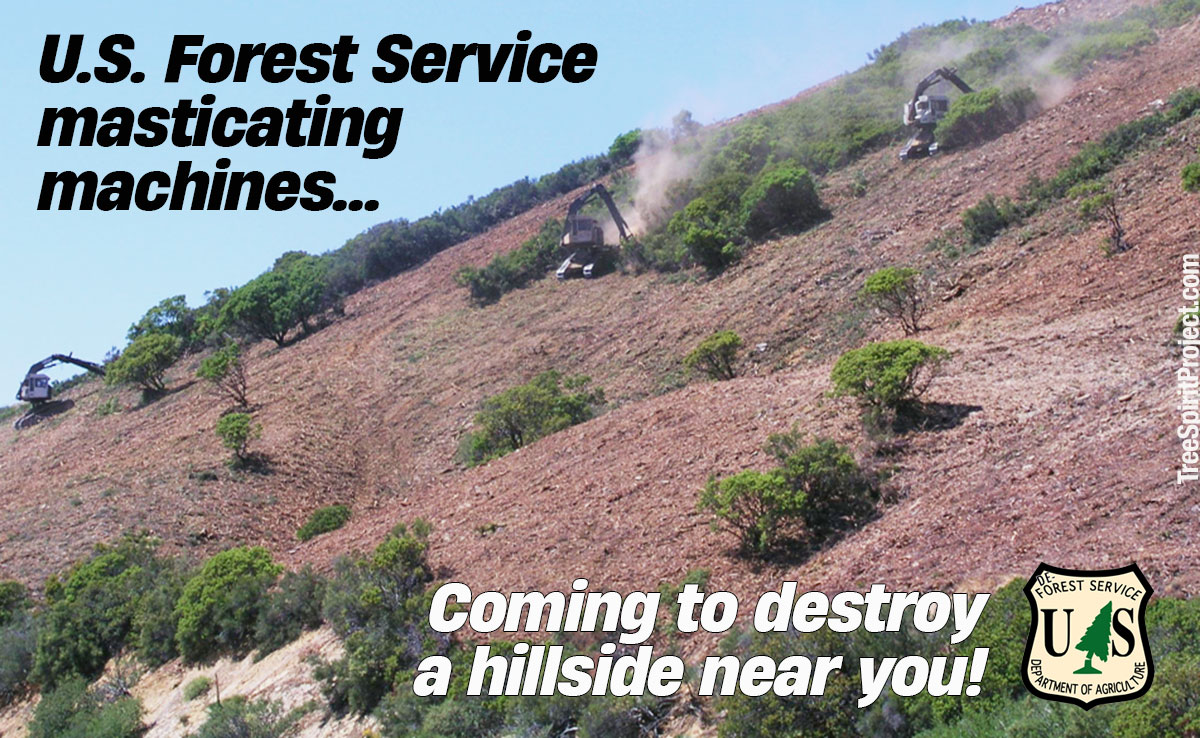 Please spread the word about the harms associated with the Plumas National Forest's "Community Protection Project" (CPP)— please print and post or hand out our flyer (click below to download in pdf). If you can volunteer to support our campaign to protect local forests and global climate, please contact us. We also need donations for supplies and expenses. Thank you for your support.
IMPORTANT NOTE: Update: August 16th:  Please click on this updated flyer below to download the new version. Thank you.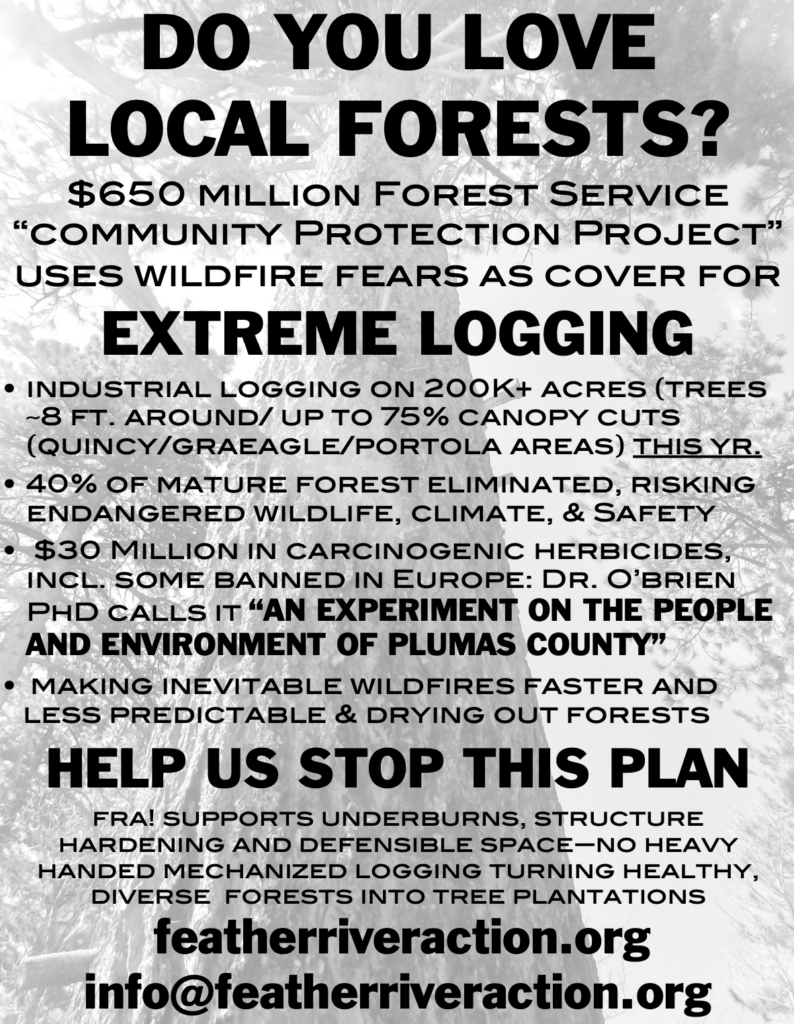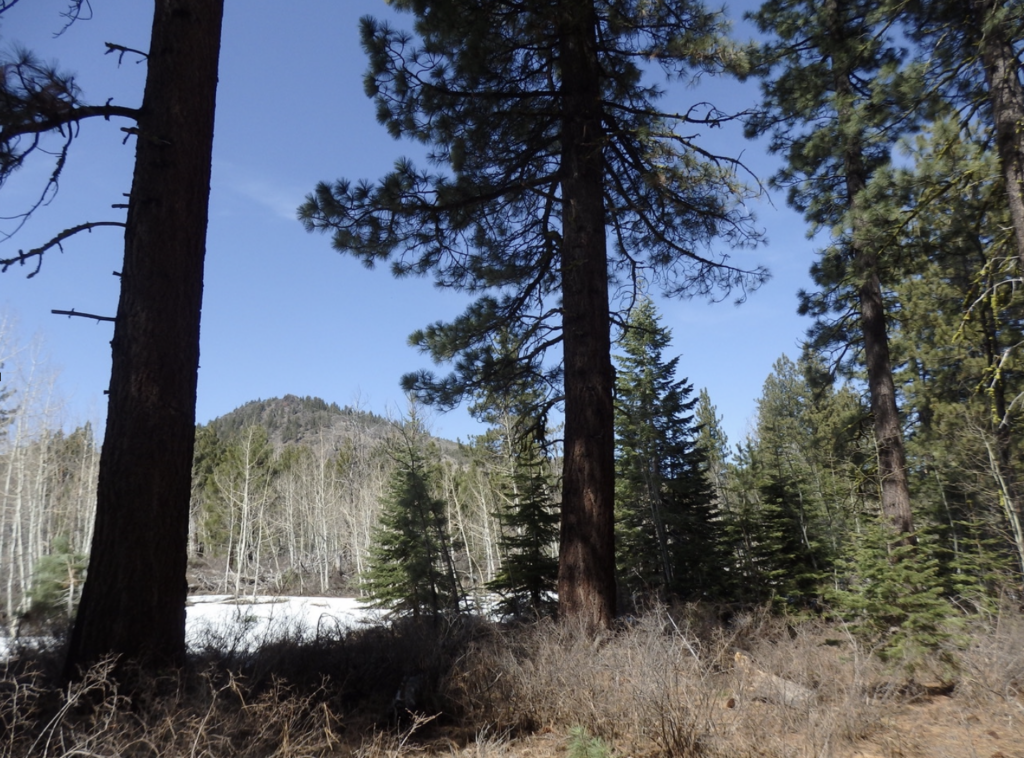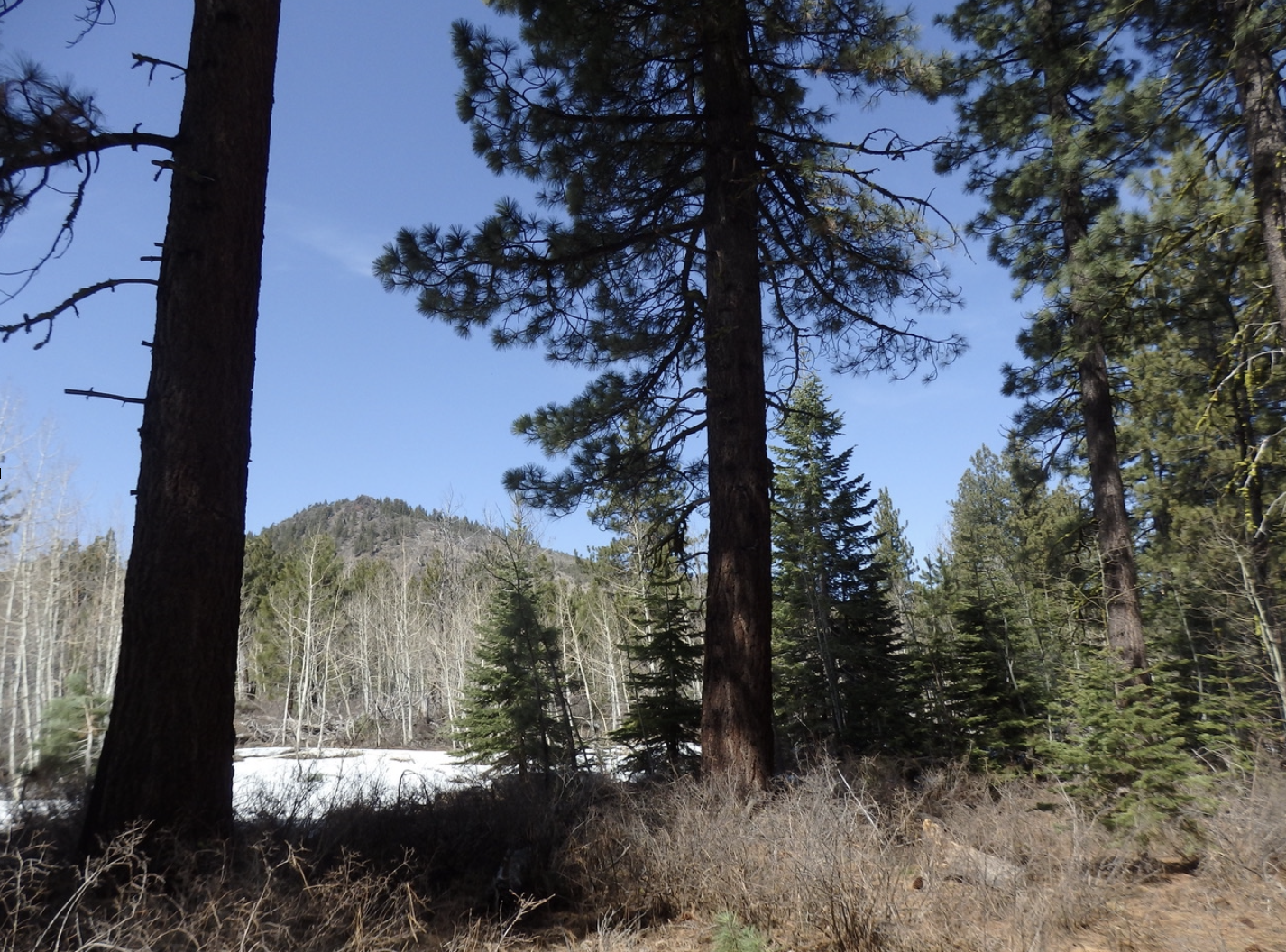 Our Where I Stand article: We strongly oppose the USFS "Community Protection Project" — 200,000+ acres of mechanical and chemical assault on Plumas National Forest, was published earlier today in Plumas News!, and this provides a basic summary of the planned $650 million logging project planned for Plumas National Forest and why it is a terribly misguided plan.
Please read and pass on the link to your friends and on social media. Make a comment below the article and write your own Letter to the Editor (you have 4 days until the plumasnews.com website closes— though it sounds like another news outlet is ready to take over in August). We need support to stop this plan. Contact us if you want to learn more and get involved.
Where I Stand: We strongly oppose the USFS "Community Protection Project" — 200,000+ acres of mechanical and chemical assault on Plumas National Forest