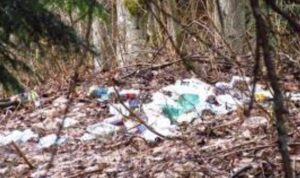 Illegal dumping is a problem throughout Feather River Country. Let's give Portola some love and celebrate our defeat of the industrial sand mine and asphalt plant! 
Saturday June 5th meet at 10am at the park across from city hall.
We will disperse across the city and reconvene at 12:30pm at the park for a casual lunch/ celebration of the mine defeat. Please continue to physically distance during this event. Event is at your own risk.
Please Bring:
– hat
– sunscreen
– water
– bag lunch
– work gloves/ long sleeves/ wear old clothes
-folding chairs
– face masks if needed
We will provide disposable gloves and garbage bags. Thank you to city of Portola for providing disposal services. Please
contact us
with any questions.
Thanks for your support!
Don't trash Portola!